Jubaea Estate sits high on a sunny ridge of the Mayacamas mountain range, just within Napa Valley's western border. Immediately below the estate lies the small, oval basin of Lovall Valley; beyond that, a panoramic view of southern Napa and Sonoma Counties stretches all the way to San Pablo Bay.

A grove of Tuscan olive trees ascends from the cool Lovall Valley floor up the warm, southwest-facing slope of the hilltop estate. On the southern slope, rockier soils offer ideal growing conditions for the estate's three-acre Cabernet Sauvignon vineyard. In fact, grapevines have thrived here since winemaking pioneer Agoston Haraszthy first cleared the steep Lovall Valley hillsides to plant vineyards in 1863.
Stretching out atop the ridge, on the site of a one-time quarry, is an Andalusian-style estate built according to
traditional geometric Moorish design. The living quarters enclose an old-world courtyard, complete with fountains, pool, and a narrow runnel
that bisects the outdoor living areas and a diverse botanical garden of rare palms, succulents and exotic plantings.

The estate takes its name–pronounced Ju.bĕ.ă–from a towering Chilean palm (Jubaea chilensis) that marks the highest point on the ridge.
The olive groves, vineyard and botanical garden are all Certified Organic through California Certified Organic Farmers (CCOF).
OLIVE GROVES
Our hillside Tuscan olive grove faces south-southwest. Long hours of warm sunlight bring the fruit of our 600 Frantoio, Leccino, Pendolino
and Moraiolo trees to perfect ripeness. Two rows of ancient Sevillano trees create a shady allée in our courtyard.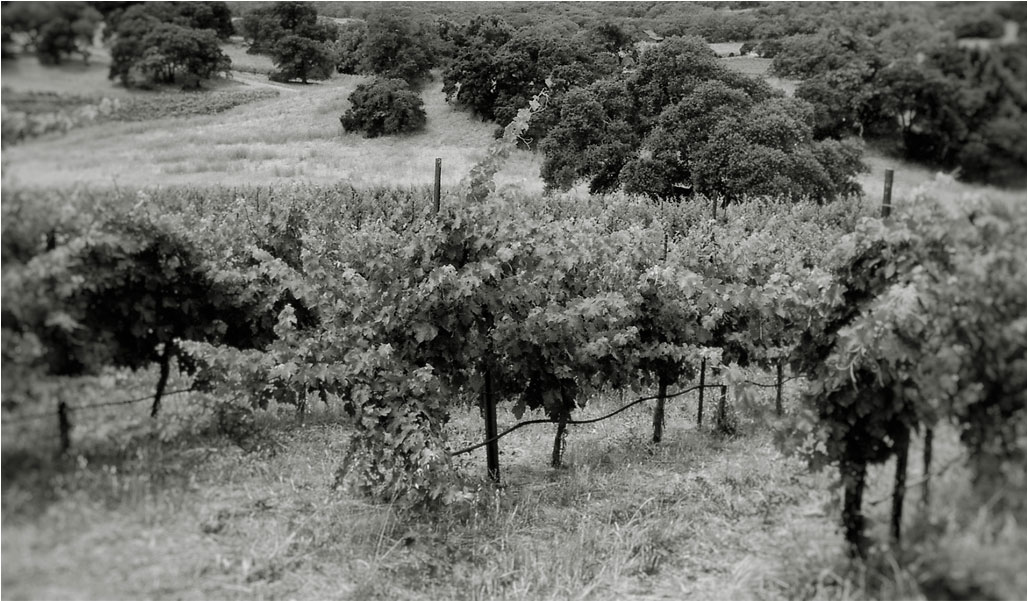 VINEYARD
Our estate vineyard sits just within Napa Valley's western border, on a sunny, southern-facing ridge of the Mayacamas mountain range.
At 600 to 720 feet in elevation, this spot enjoys one of the warmest microclimates in the otherwise cool Lovall Valley. Cabernet Sauvignon here achieves
full ripeness and the steep slope gives the wines distinctive hillside expression.
BOTANICAL GARDEN
Daily fog from the San Pablo Bay sinks toward the floor of Lovall Valley, leaving the ridgeline bathed in warm sun. The stucco walls of Jubaea Estate capture and
reflect this heat, providing unusually warm growing conditions for the cultivation of some of the world's most interesting and diverse plant species.